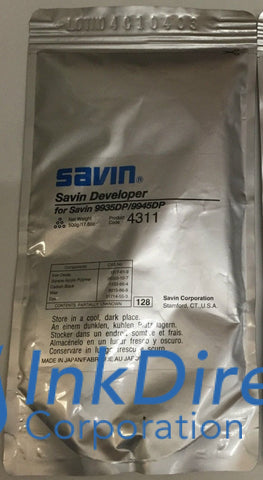 Genuine Savin 4311 Developer / Starter Black 2035DP 2045DP 9935D 9935DP 9945DP
Brand: Genuine Savin
Part Number: 4311
Description:
Product Type: Developer / Starter
Color: Black
Yield: N/A
Yield Type: N/A
Unit/Box: 1 - 500 Gm Bag / Box
Compatible With:
Savin - Copier 2035DP, 2045DP, 9935D, 9935DP, 9945DP,
---
Disclaimer
Ink Direct is an independent ink and toner reseller. Ink Direct sell surplus ink and toner. Ink Direct has no affiliation with Savin. Ink Direct is not a distributor. All Products purchased from ink direct are not warranty by Savin.
---
---